FULL-TIME DIETITIAN REQUIRED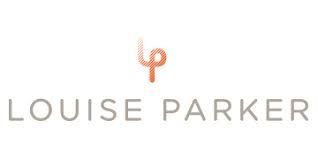 Louise Parker Ltd is seeking a friendly and professional Dietitian to join our vibrant team on a full-time basis, providing an outstanding service to our clients.
The successful candidate will have a passion for health and wellbeing and will enjoy supporting our clients as they change their lifestyles. The successful candidate will be client-focused and passionate about providing evidence-based and compassionate nutrition and lifestyle advice to up to 40 clients at any point in time.
You will support clients in making habitual changes in person, by email and remotely (e.g. telephone, Skype, FaceTime) making outstanding communication and motivational skills essential to the role. You will also be expected to continuously improve and update our nutritional and behaviour-change Method as the world of nutritional science evolves.
We are looking for a dynamic team player who is highly efficient and consistently produces a high standard of work. The ideal candidate will possess the following experience:
KNOWLEDGE AND SKILLS:
ESSENTIAL:
BSc/Post-Graduate in Nutrition & Dietetics
HCPC Registered Dietitian
Minimum 2 years experience post-registration; experienced band 5 level or above
Excellent clinical knowledge of weight management and lifestyle interventions
Weight management and behaviour change experience
Be able to work as part of a team
Effective time management skills
Excellent communication skills (oral and written) including experience with motivational interviewing and/or other behaviour change techniques (e.g. NLP, CBT etc.)
Able to act independently and on own initiative whilst being aware of own limits of practice
Able to liaise with colleagues/team at all levels (e.g. clinical, business, operational etc.)
Courteous and respectful
Receptive to feedback
Able to work flexibly
DESIRABLE:
Member of British Dietetic Association
Additional degree/qualification in relevant field e.g. MSc/Diploma in Sports and Exercise Nutrition or Psychology
Experience working in a private setting
Developing leadership skills
Entrepreneurial
The role is based from our consultation rooms in Chelsea, London and you will be expected to work either 0800-1630 or 1130-2000 each day from Monday to Friday. Your caseload will be predominantly one to one with opportunities for group education planned for 2020.
We are committed to your professional development providing extensive CPD and learning opportunities throughout the year, including an individual development budget. We are also a Nutrition and Dietetics student placement provider and have links with London universities including King's College London and London Metropolitan.
PACKAGE:
This is a full-time role based in our Walton Street clinic and we are offering a base salary of £28,000 - £35,000 based on experience plus benefits package including an uncapped bonus scheme typically worth 15% - 20% of salary per annum.
APPLY:
Send a CV or any questions to: r[email protected]
ABOUT US:
Founded in 2007, Louise Parker provides unique weight loss and body transformation programmes for clients worldwide from our clinics in South Kensington, London and in The Wellness Clinic in Harrods. We are a family-run company and are proud to live our values each and every day.
OUR VALUES
LIFE-CHANGING IMPACT
We believe everyone can and should feel their absolute best.
Great results are nice, but lasting, life-changing results are our passion.
We believe that everybody and everything matters.
EXPERT-LED
We believe that expertise beats exposé every time.
We achieve change with proven science and insight that works in the real world.
We are always authentic and honest. trust and integrity are our foundations.
KINDNESS
We believe in consistency and commitment. we do what we say we will.
We're motivated by kindness, care and compassion – always.
We aim high and enjoy the journey, celebrating progress over perfection.