Subscribe now - fill in the form below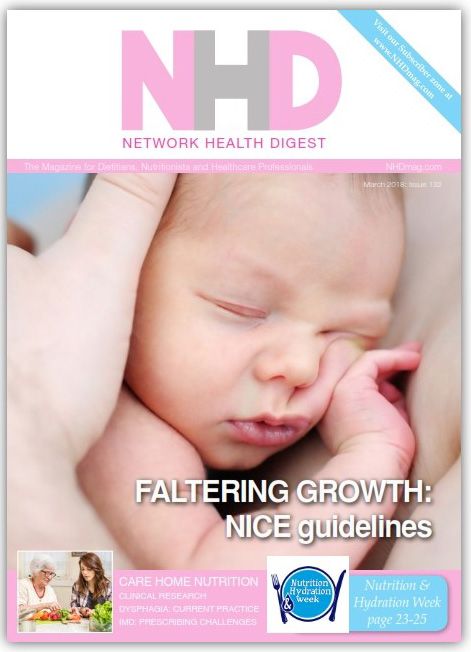 **FREE subscription now also open to The Nutrition Society members**
If you are a Registered Dietitian/Healthcare Professional/Registered Nutritionist/Nutritional Therapist/Speech and Language Therapist or a student studying Nutrition/Dietetics, you are now eligible to receive Network Health Digest (NHD) and NHD eNews emails for FREE. All you have to do is fill in the form below.
Our subscription is for two years and includes:
Network Health Digest - We will publish 7 print issues (digest size) + 2 digital only issues in March and May (9 Digital issues in total). In addition we will also publish a Superfoods digital only supplement in July.
NH eNews which includes NH-eNews bulletin, a weekly enewsletter giving you the latest dietetic/nutritional news, a featured article, dietetic events and job vacancies, NHD CPD eArticles for your continuing professional development and eNews ALERTS about industry news, resources, product launches and services.

Please note that if you live outside the UK we are able to give you a FREE digital-only subscription.
We recommend that you read our privacy policy here...
Thank you for joining the NHD community!