CPD eArticle
Click here for: Malabsorption: an overview by Emma Coates RD.
Download, read, answer CPD questions and keep for your files.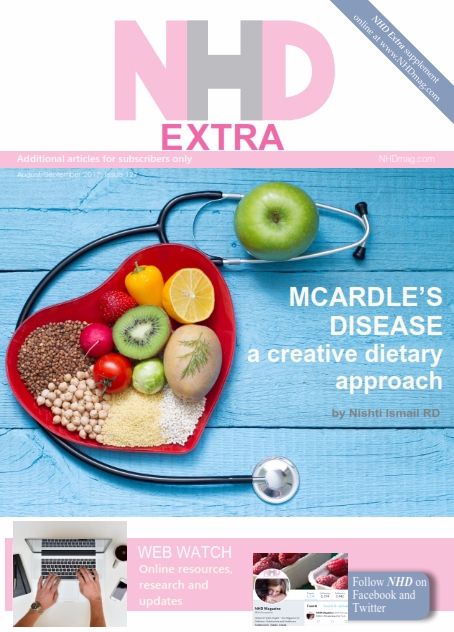 NHD Extra - digital supplement for subscribers
Click here... to view the latest issue. Login to take a look at all the back issues.
Product news
Oatly Oat Drink Barista Edition (formerly called Foamable Oat Drink)
Totally dairy & soya free
100% plant-based - cool for vegetarians & vegans
Fortified with vitamins & calcium
No added sugar
Low in saturated fat (0.3g/100ml) & rich in unsaturated fat (2.7g/100 ml)
Contains beta-glucan oat fibre
A sustainable milk alternative
For more information: www.oatly.com/hcp
When can you expect a printed issue of NHD?
Here is the quick guide to when you can expect a print copy of NHD in the post and when you can download our digital only editions. Click here...
To contact us please call 0845 450 2125 (local call rate)
For media information and advertising, click here...