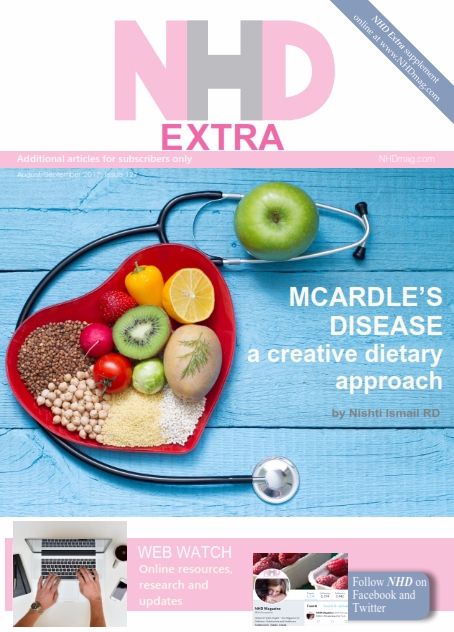 NHD Extra - digital supplement for subscribers
Click here... to view the latest issue. Login to take a look at all the back issues.
Industry News
New, free webinar: sustainable eating - why, what and how - Wednesday 25 October 2017, 8-9pm
This BDA & AfN endorsed webinar with leading Consultant Nutritionist and Registered Dietitian, Lynne Garton BSc (Hons) RD will be of interest to any dietitian or nutritionist (or student) interested in sustainable eating. Register here if you wish to develop your knowledge and skills in this important topic www.oatly.com/hcp
When can you expect a printed issue of NHD?
Here is the quick guide to when you can expect a print copy of NHD in the post and when you can download our digital only editions. Click here...
To contact us please call 0845 450 2125 (local call rate)
For media information and advertising, click here...